Bidding has ended on this item.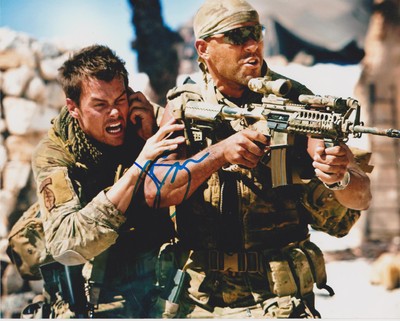 Similar items you may be interested in
Movies > Television Memorabilia > Autographs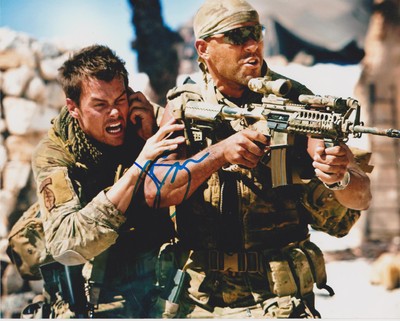 Similar items you may be interested in
Description
GENUINE *JOSH DUHAMEL* 8x10 inch SIGNED PHOTO My original celebrity autograph collection is up for sale.

I have obtained my collection through various avenues, backstage at concerts, airports, cd signings, hotels, movie premiers, and through other companies that i have either bought or traded from.

Sometimes i may get two or more of the same photo signed, so that i can keep one and use the other for trade or sale which helps fund my travels and costs which are involved in my collecting.

I do not collect because of the value of someone but for the thrill of the find and chase.

I have never framed any of my collection, as it would just take up too much wall space, and be too costly with the framing.

My collection has always been stored in plastic sleeves in a folder, in a smoke free home, so every item is in perfect condition, with no tears or creases.

I have never collected reprinted photos, as i see no piont to owning them.

Sadly to some, i am not a sports collector, all of my collection are based on movie and music stars, as that is where i get my enjoyment from.

Everything i sell comes with a money back guarentee on its qulity and originality.

The photo you see listed is the photo that will be sold, but in some cases the signature may be in a slightly different spot, because these are original photos, still signed with the same colour marker.

Some people ask me "why dont i frame them and sell them for a must higher price"? my reply is, first it cost to must to frame, and second the chances of the postal system breaking the glass would be too high, plus theres the time and effort in posting the item.

So instead i will post my items in a clear plastic sleeve and place on firm cardboard and pop into a large envelope with DO NOT BEND written on the envelope. *DESCRIPTION: This is an Original hand Signed Photo.

This Item is NOT a copy or reprint, it is the genuine item.

Money Back Guarantee.

The photo measures 8 x 10 inches, the photo is also genuine and not a home print job.

Very low starting price, the buy now price for this item is $120. Everything has to go.

Please see other auctions, Toys, Retro collectibles, Movie Posters, Movie and Music memorabilia. *CONDITION : As New, comes with a 100% Money Back Guarantee Certificate for life.Your item will be carefully packaged to avoid any damaged. *BIDDING POLICY : You must first read the listing before bidding, please dont just look at the photo and bid, as there may be some important information to know about the item.

The winning bidder must pay for the item within 3 days of the auction ending, or contact must be made with the seller to make other suitable arrangements.

I will always do my very best to describe the item as best i can, if for some reason i forget to mention some detail about an item that may effect your decision to buy, i will gladly refund your money or cancel the transaction.

I do not like getting negative feedback or receiving it, as i believe in working problems that may occur during a transaction that makes everyone happy.

If i have forgotten to mention anything that you need to know please just Email me.

Enjoy your shopping on ebay, and dont forget to check out our really nice other items!