Bidding has ended on this item.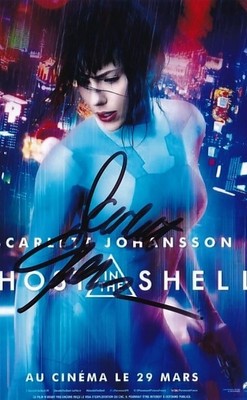 Similar items you may be interested in
Entertainment Memorabilia > Autographs-Original > Other Original Autographs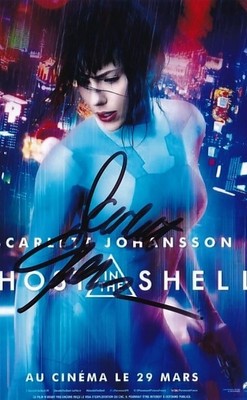 Similar items you may be interested in
Description
You are bidding for an original (NOT reprint) hand signed 6x4 inches photo.

This is from my personal autograph collection, and is now up for sale.

Through various avenues like airports, signing sessions, hotels, movie premieres, and concert backstages or personal contacts that I have in direct contact.

Often I have 2 or more of the same photo signed so I can keep and trade or sell one or another.

This is my full-time business and autograph collecting keeps my business ongoing on eBay, so please kindly support me.

All my photos have always been carefully kept in plastic sleeves in a smoke free home.

Because all autographs are collected in person, I have a personal money back guarantee on its quality and authenticity.

Why 6x4 when everyone is providing 10x8 you ask? In my years of experience in autograph hunting, 6x4 is the perfect size to keep a stack of photos in my carry case, easy for chasing stars when we have to.

All my photos come nicely packed with DO NOT BEND PLEASE envelope.

In any case your photo does not arrive in the best possible condition do contact me ASAP. *DESCRIPTION: This is an Original hand Signed Photo, which means it is NOT a copy or reprint, it is the genuine item.

Full 100% money back guarantee, you just have to send it back, no questions asked is my personal guarantee when you buy from me.

The low starting price is to ensure everyone has a chance to win this beautiful item.

Please see other auctions, Toys, Retro collectibles, Movie Posters, Movie and Music memorabilia. *CONDITION : As New, comes with a 100% Money Back Guarantee Certificate for life.Your item will be carefully packaged in a plastic protective sleeve to avoid any damage that may be caused.

However unforeseen circumstances happen during mail so please contact me when the issue arises. *BIDDING POLICY : You must first read the listing before bidding, please dont just look at the photo and bid, as there may be some important information to know about the item.

The winning bidder must pay for the item within 3 days of the auction ending, or contact must be made with the seller to make other suitable arrangements.

I will always do my very best to describe the item as best i can, if for some reason i forget to mention some detail about an item that may effect your decision to buy, i will gladly refund your money or cancel the transaction.

I do not like getting negative feedback or receiving it, as i believe in working problems that may occur during a transaction that makes everyone happy.

If i have forgotten to mention anything that you need to know please just Email me.

Enjoy your shopping on ebay, and dont forget to check out our really nice other items! * : This is being sent via normal worldwide airmail and may take up to 14 working days, please kindly be patient with the mail as it slowly makes its way to you! Postage is only $4.50 anywhere in the world.

If you require faster shipping I have a FedEx International option $35 for a packet up to 5 photos.

That comes with a tracking number and 4-5 days worldwide delivery.