This listing has ended.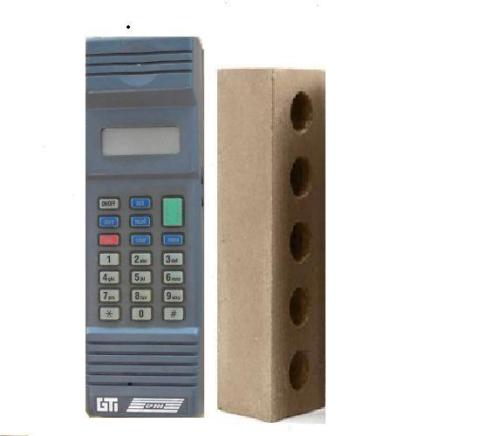 Similar items you may be interested in
Entertainment Memorabilia > Movie Memorabilia > Props > Originals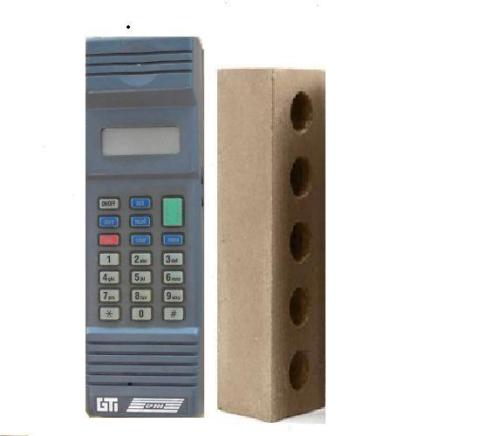 Similar items you may be interested in
Description
WE TAKE PRIDE IN WHAT WE SELL.

OUR SAYS IT ALL.

BUY WITH CONFIDENCE.

AWESOME GTI CP900 GUARANTEED TO TURN ON WITH ALL FUNCATIONS WORKING AND BE BRAND NEW IN THE ORIGIONAL BOX. "VERY RARE" COLLECTORS ITEM OR A GREAT ITEM FOR A CELL PHONE TO DISPLAY ALSO MAKES A GREAT PROP" YOU ARE BIDDING ON ONE (1) BRAND NEW IN THE BOX VINTAGE WORLDS LARGEST HANDHELD CELL PHONE.

IT COMES IN THE ORIGIONAL OEM BOX WITH OEM INSTRUCTION BOOK, OEM CARRYING CASE, OEM BATTERY, OEM HOME CHARGER AND OEM CAR CHARGER. iT HAS NEVER BEEN USED I PUT THE BATTERY IN AND IT POWERS UP AND LCD DISPLAYS NUMBERS.

IT IS MISSING THE ANTENNA.

THIS PHONE EVEN HAS A BAND OF STEEL AROUND THE WHOLE THING TO PROTECT IT.

ITS THE BRICK PHONE PHONES MASSIVE PHSYSICAL SPECS 8.536 INCHES LONG 2.694 INCHES WIDE 2.2 INCHES DEEP WEIGHT IS 28 OUNCES *************************************************************************************************************************************************************************** THE BATTERYS MASSIVE ESTIMATED SPECS JUST THE BATTERY ALONE IS THE SAME SIZE AS MY CURRENT CELL PHONE 3 1/2INCHES LONG 2 INCHES WIDE 3/4 INCHES THICK WEIGHT 7OZ FREQ RANGE 869.04-893.97 MHZ RECEIVE 824.04-848.97 MHZ TRANSMIT CHANNEL SPACING 30 KHZ 832 CHANNELS DUPLEX SPACING 45 MHZ FREQ STABILITY @ -30 C TO +60 C ----+/- 2.5 PPM 600 MILLIWATTS RF POWER OUTPUT RECEIVER SENSITIVITY -116 DBM (12DB SINAD) POWER 7.2 VDC MADE IN TAIWAN R.O.C. FREE PROIRITY USPS PLEASE FEEL FREE TO ASK ANY QUESTIONS PRIOR TO BIDDING I HAVE A HUGH INVENTORY OF PAGERS & PAGER PARTS, CELL PHONES & CELL PHONE PARTS AND ELECTRONIC TEST EQUIPMENT & PARTS.

PLEASE VIEW MY ITEMS AT THE VIEW SELLERS OTHER ITEMS ICON.

ITS UNDER MEET THE SELLER ON THE RIGHT SIDE OF THE MAIN PAGE.