Bidding has ended on this item.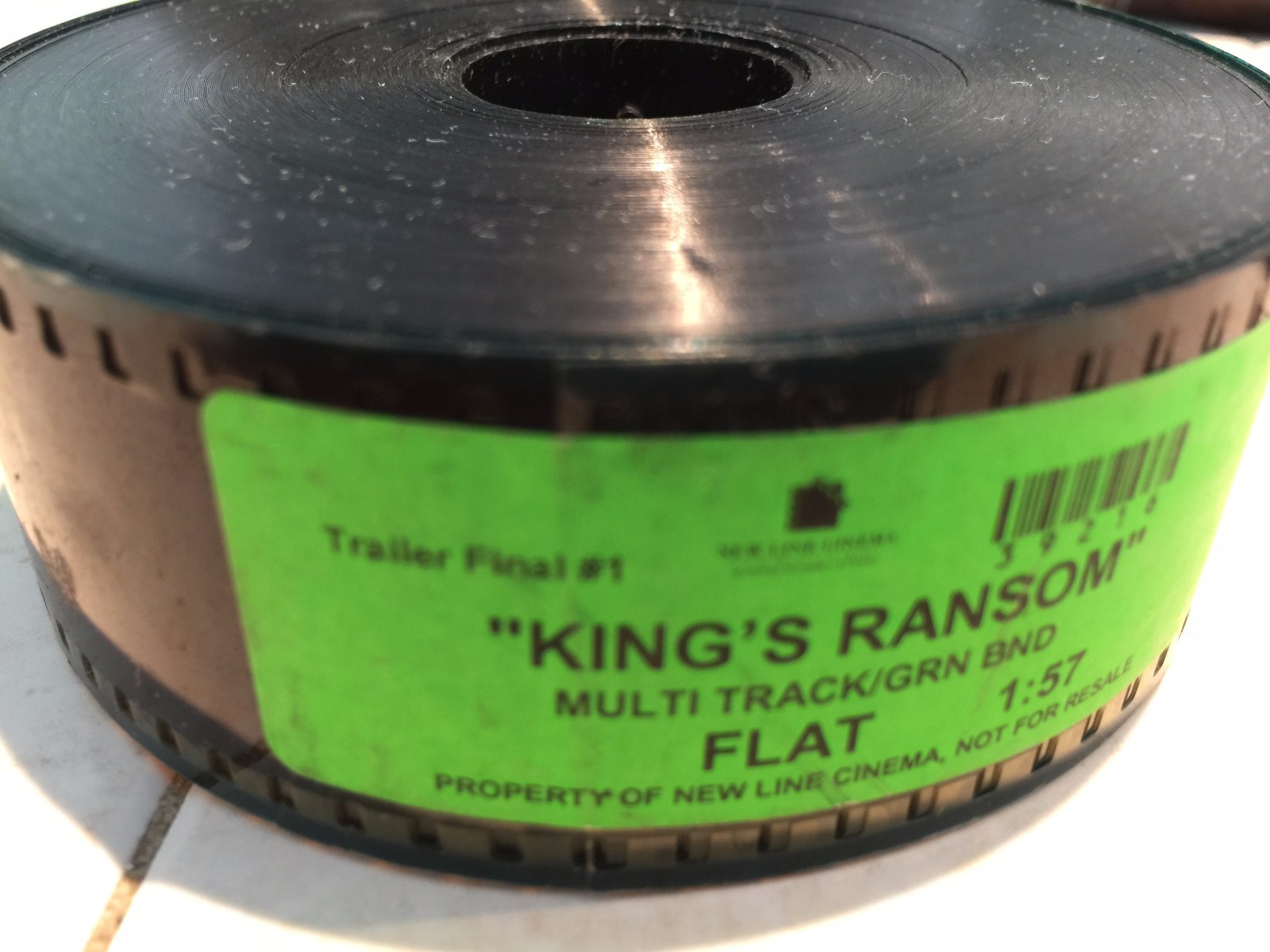 Similar items you may be interested in
Entertainment Memorabilia > Movie Memorabilia > Film Cells > Unmounted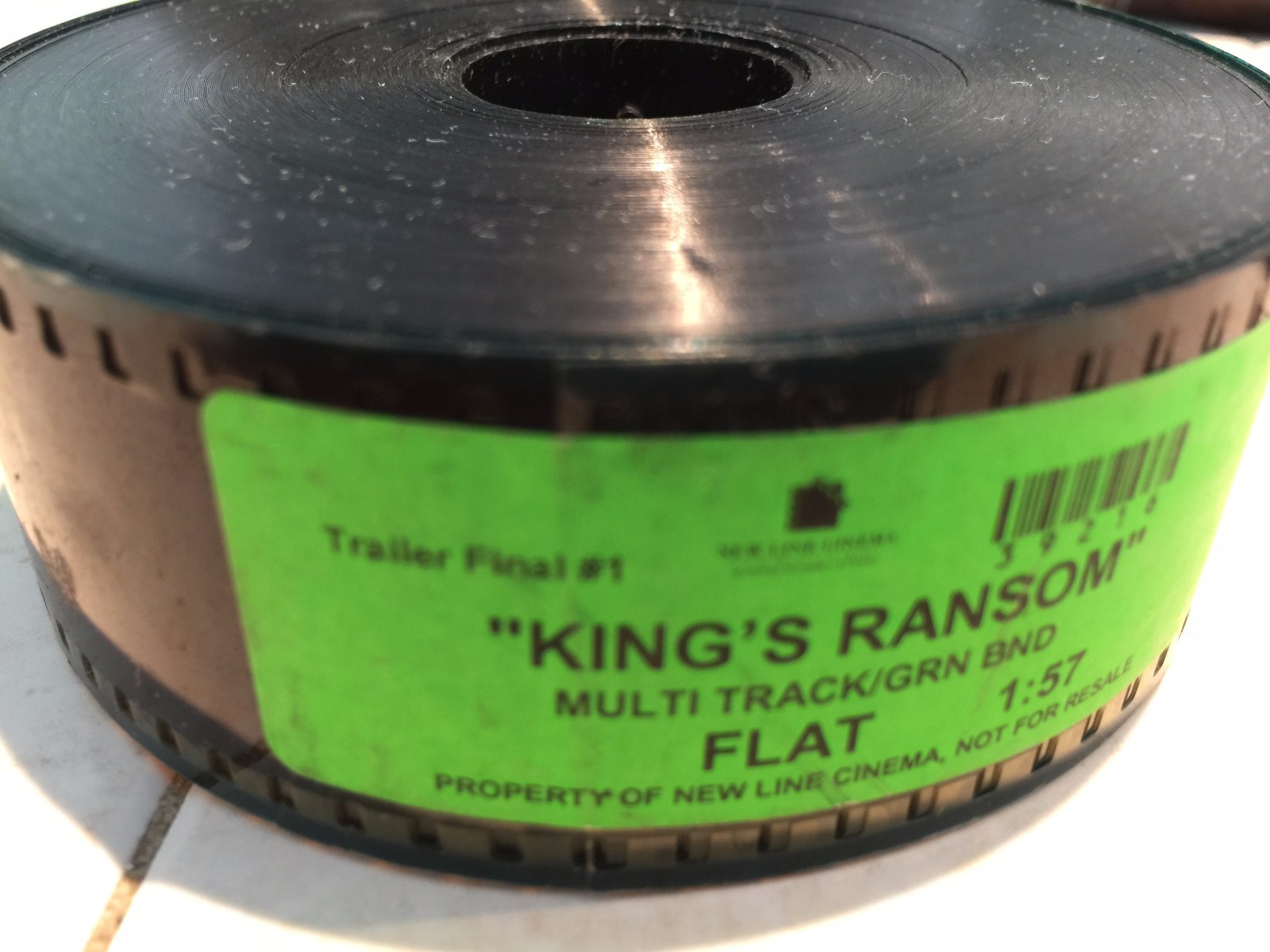 Similar items you may be interested in
Description
FREE !! - ALWAYS ON ALL OUR 35mm TRAILERS!FREE ! (PRIORITY MAIL - WITH TRACKING) ALWAYS ON ALL 35mm TRAILERS!( to all U.S. locations and to eBays Global Shipping Center) ORIGINAL 35MM movie trailer (preview) used at cinemas to promote upcoming movies.

A TRUE cinematic collectors item! 35mm film has virtually disappeared - and so are these authentic 35mm movie theatre trailers.

Get your collection started or add to it TODAY! Film: KINGS RANSOM Release Year: 2005 Condition: Appears unused* Format: Flat Version: Final # 1 Run time: 1:57 Major Cast/Crew or associated with: 2005 Comedy/Crime Anthony Anderson Kellita Smith Jay Mohr Chicago, IL ---------------------------------------------- Payment methods accepted: Paypal Payment is appreciated within 24 hours of receipt of your invoice.

Payment is REQUIRED within 48 hours of receipt of your invoice.

Handling is usually 1-2 business days.

All items are packed carefully and well protected.

All shipping (domestic and international) is via Flat Rate Priority Mail with Tracking and Insurance. ---------------------------------------------------------------- WE USE EBAYS GLOBAL PROGRAM FOR SHIPMENTS OUTSIDE THE U.S. ------------------------------------------------------------ ALL TRAILERS ARE SOLD "AS IS" FROM ONE COLLECTOR TO ANOTHER WITH NO RIGHTS GIVEN OR IMPLIED.

We have been buying and selling on eBay SINCE 1998. Be SURE to check out THE REST OF OUR 35MM trailers, FILM CELL PACKETS, MOVIE POSTERS, MINI MOVIE POSTERS and MOVIE THEATRE BANNERS! THANK YOU FOR BIDDING ON OUR AUCTIONS!! ---------------------------------------------------------------------------------- VERO MEMBERS - DISCLAIMER The sale of these film cell or trailer collectibles is NOT associated with,endorsed by or licensed by and movie studio or subsidiary of and movie studio.

Rare Master Theatrical Prints were NOT used in the manufacturing of theseitems and thus NONE of our film heritage was destroyed in the process.

These film cell items are derived fro, previews and other film elements lawfullyobtained by PicturePage Rare Books & Movie Memorabilia which do not infringeupon trademark copyrights or rights to publicity et al.

PicturePage Rare Books & Movie Memorabilia does NOT manufacture film cells.These items are NOT "copies" or "duplications" produced by us.

Please cease and disist any claims that we, PicturePage Rare Books & MovieMemorabilia, have no right to offer these items for sale on eBay or elsewhere and/orare infringing upon the rights of others by offering the sale thereof.

Please contact us via eBay message system with any questions or concerns. ——————————————————————————————————— *NOW the legal "mumbo jumbo"…(You buy & sell on eBay long enough and, sooner or later, you fell you mustpost simplistic, overkill-esque statements like these.) PLEASE NOTE: I buy and sell movie trailers and other items on and off eBay and other sites.I do NOT claim to be a movie trailer (or movie trailer condition) "expert". Nor do my trailer descriptions,in each listing, represent an "expert" opinion of whether that trailer is "used", "new", "as new", "like new"or "appears unused". I do NOT unspool and examine any trailers.

Most buyers (in my humble opinion)prefer them to be left untouched as much as possible.

In my 36 years of exposure to and experience with movie trailers (and the condition thereof), cinema projectionists historically remove the "header" or "label" of the trailer (as well as the "foot" of the trailer) when applying (or attaching) said trailer to the beginning of a feature film presentation during a cinematicexhibition - hence the lack of a "label" on a used trailer and, thusly, the existence of a label on a "new" or"unused" trailer.

I am totally unaware of any cinematic motion picture projectionist who takes the time to reattach "headers"and "footers" to each and every trailer they attach to (and disassemble from) each feature film they "make up"and "break down" each and every week in a movie theatre projection booth.

But, again, I am NOT an "expert"in these matters.

Please…if you are unsure of a listed trailers or other item's description, after viewing the labeled conditionand the photo(s)…PASS on it…and let another buyer enjoy it.

THANK YOU…and, again HAPPY BIDDING!